We see them everywhere in the West Island, in Montreal and in Laval, and just as well because with their capabilities, space and versatility, mid-sized SUVs such as the 2018 Ford Edge and 2018 Kia Sorento offer so many advantages that even single people and couples without children have decided to buy one. Let's take a look at their respective capabilities and features.
In their basic versions, this first round goes to the Sorento, with a price much lower than the 2018 Edge, namely $29,850 compared to $32,749, a difference of almost $3,000! For some, this difference still represents months of savings. The 2018 Ford Edge has 4 versions at prices reaching $46,049 for the Sport version, whereas the 2018 Kia Sorento proposes 10 models at prices of up to $49,350. What is more, 7 passengers can take place aboard the Sorento in the LX, EX and SX versions, as opposed to only 5 in all version of the Ford Edge.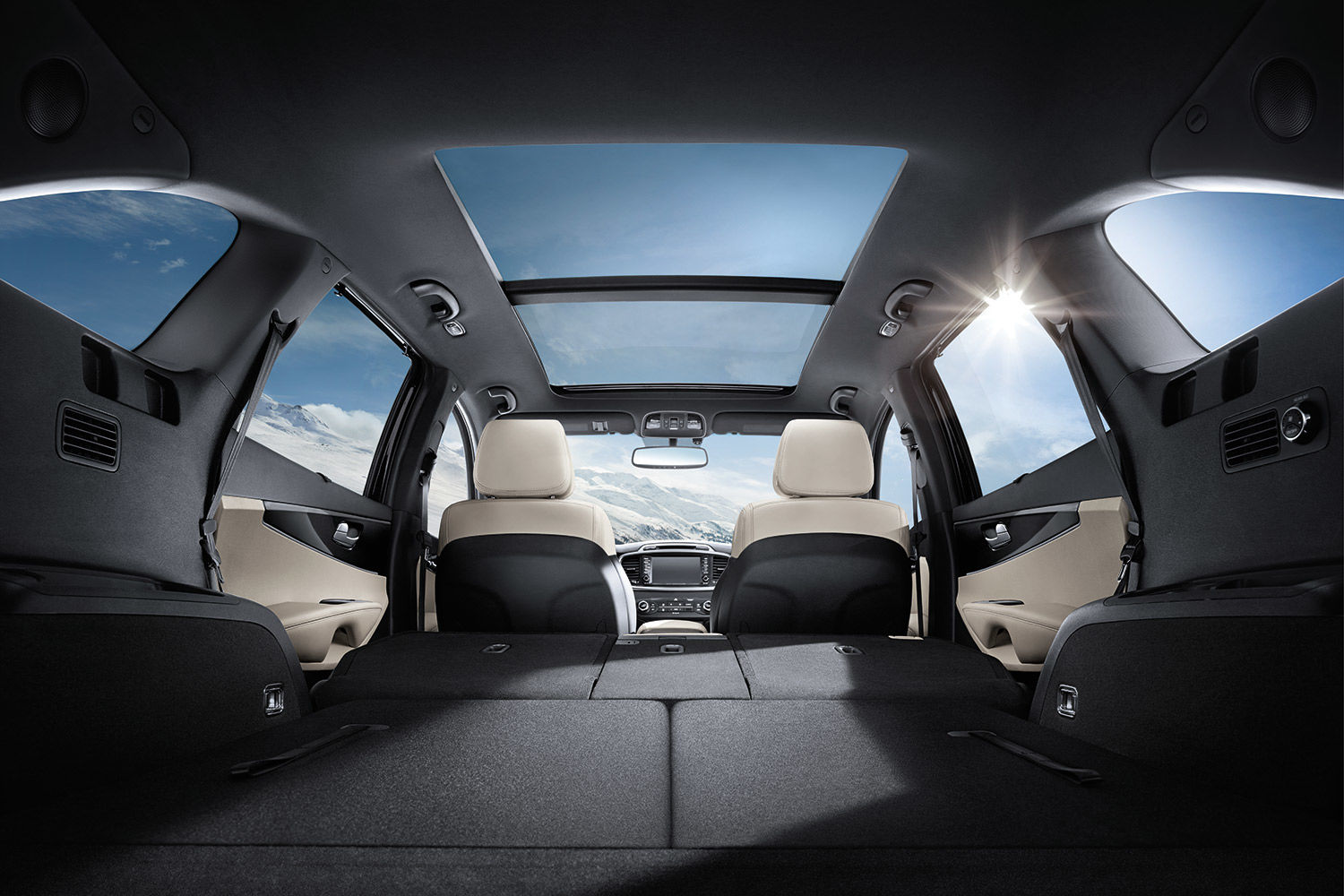 Their respective cargo capacity in the basic version are 2,082 L for the Sorento and 2,078 L for the Edge. The Sorento standard features include heated sideview mirrors and roof rails, among others. As for fuel consumption, their respective economy ratings are of 8.3/11.2 L/100 km (highway/city) for the Sorento and 8.0/11.3 L/100 km (highway/city) for the Edge.
Let's now take a look at safety, still for the basic versions. The 2018 Kia Sorento is quite well equipped on this front, notably with the Electronic Stability Control, Vehicle Stability Management, Hill Assist Control and a rearview camera.
Therefore, for the price, the style, all the features and the versatility, there is no doubt that the Kia Sorento represents an excellent quality-price ratio. But instead of us talking about it, come test drive it at your Spinelli Kia dealership in Montreal, near the West Island, DDO and Laval, and you will be convinced.
Our counsellors are here to answer all your questions, whether it is about financing or about Kia promotions, so, what are you waiting for, come visit us today.